In the gorgeous San Fernando Valley lies the unique L.A. neighborhood of
Studio City
. Famed for its connections to the movie and television industry, this tranquil community has a lot of character along with excellent hiking trails, fun entertainment spots, must-visit restaurants, and a quick commute to downtown Los Angeles.
If you're planning to sell your Studio City real estate, it's important to know the latest trends in home staging. Many homeowners are choosing to stage their homes in order to make them more appealing to potential buyers, sell their properties faster, and earn the highest amount for their sales.
Read on for a discussion of the most popular staging trends in Studio City homes for sale right now, including connecting the indoors to the outdoors, making rooms serve multiple purposes, mixing and matching, and setting up a space with a target buyer in mind.
Why should I stage my home?
The bottom line for staging your home is that staged homes tend to
sell
for higher prices on average. In addition, homes that have been staged tend to leave the market more quickly than non-staged homes. This is because potential buyers can better visualize the potential of the space when it is staged, motivating them to submit an offer. Staging also allows you to show off your home's best features and downplay any flaws.
1. Connecting the indoors to the outdoors
Following the quarantine required by the COVID-19 pandemic, people value connection to nature more than ever. Connecting the indoors to the outdoors is a returning trend even among homes that are not part of an architectural style, like
Mid-Century Modern
, which heavily emphasized the flow from indoor spaces to the outside. Buyers are looking for Studio City homes for sale that emphasize the view, natural light, and outdoor living spaces.
When staging your Studio City real estate, use window treatments that maximize the natural light in each room. For entry doors, be sure to create an inviting space that makes visitors feel welcome as soon as they arrive. You can do this by adding a pop of color, a dynamic piece of art, or greenery.
Be sure to also focus on the exterior landscaping in a way that allows buyers to see themselves flowing effortlessly from the indoor to outdoor living spaces, so relaxation can be enjoyed thoroughly in either area. This could look like adding pavers or a lit-up path from the door to the patio, deck, outdoor dining area, or pool. It could also look like adding colorful flowers, potted plants, or trees near the entryway.
2. Making rooms serve multiple purposes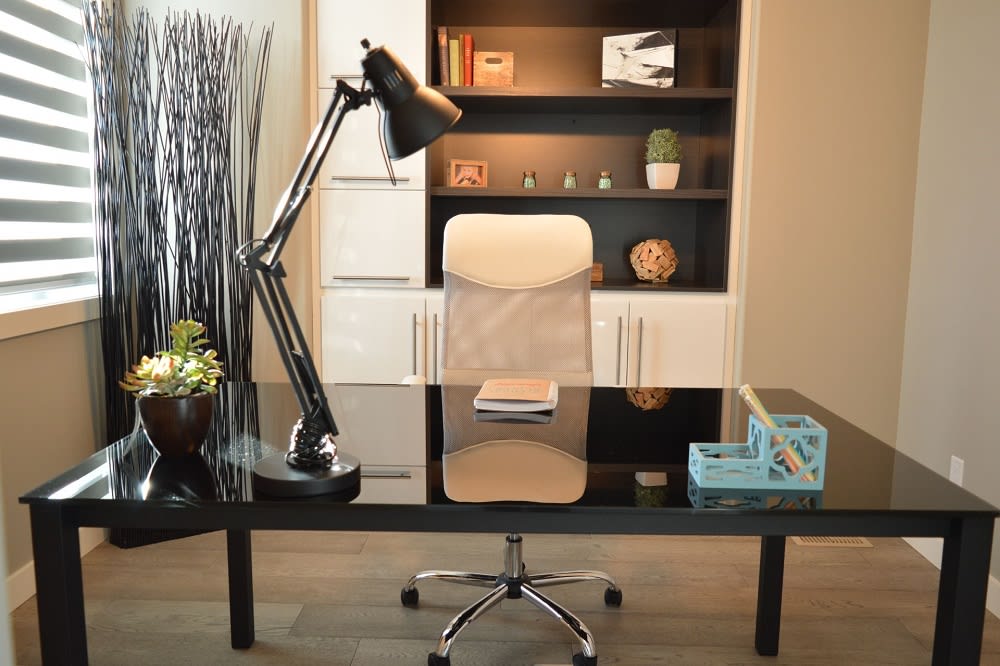 Photo courtesy of Pexels

As we spend more time at home, buyers are looking for rooms that can serve multiple purposes. For example, a home office is now a must-have for many potential buyers who work remotely. Staging a room as an office and home library, office and guest room, or as both a work-from-home station and a teen study space is a great way to show the room's potential.

Formal living rooms and dining rooms are no longer as prized as they once were. These spaces are often used as playrooms, home gyms, or craft rooms. The return of built-in bookshelves has led to home libraries sharing space with the sofa, wingback chair, and coffee table that used to exist solely in the formal living room.
3. Stark contrast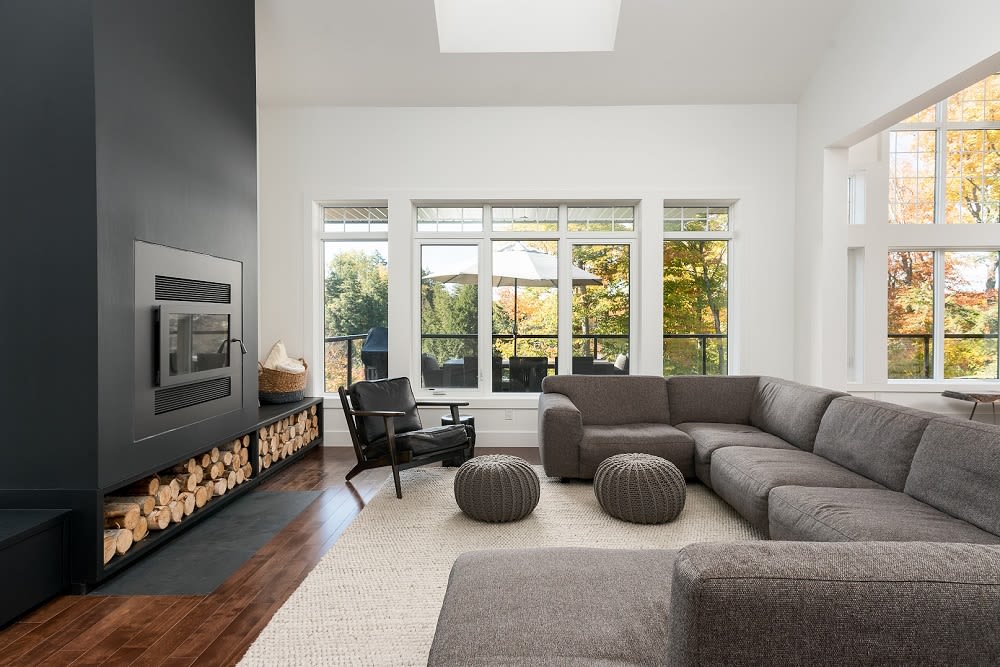 Photo courtesy of Shutterstock

While the all-white room might be on its way out, people are still looking for rooms with high contrast. This means that if you have a light-colored sofa, you might stage it with darker throw pillows or a black rug. If your walls are painted white, you might consider adding some color with artwork or accent furniture. The goal is to create Studio City real estate that is visually dynamic and eye-catching.
4. Patterns
Buyers are also gravitating toward Studio City homes for sale that are full of patterns and textures. This can be accomplished by adding rugs, throws, pillows, tapestries, or artwork to your space. It is increasingly common to even see patterns as part of the room's paint!

Consider geometric or nature-inspired patterns. Herringbone is also very popular, especially for flooring. You can also add texture by using different materials throughout the room, such as wood, metal, glass, or fabric.
5. Mix and match
Photo courtesy of Shutterstock

Buyers and homeowners of Studio City real estate are increasingly interested in spaces that show an eclectic blend of styles that combine to create a cohesive aesthetic. Consider adding furniture from different eras, matching vintage with modern decor, or adding antique or global-inspired pieces to a contemporary space. The key is to strike the right balance and ensure the room's overall look feels intentional.
6. Staging for different types of buyers
While it's essential to consider the latest trends when staging your Studio City real estate, it's also crucial to keep in mind not all buyers are looking for the same thing. For example, families with young children may be more interested in a home with a yard or pool, while professionals may be looking for a home that is easy to maintain. When staging your home, remember the type of buyer you are targeting. Consider your neighborhood's highlights and access to local amenities to help you identify the most likely type of buyer your home will attract, so you can tailor your staging to appeal to them the most.

If you're selling a family home, be sure to stage it to emphasize the features that appeal to families with children. This could include creating a play area in the yard, adding a pool or splash pad, or making sure all of the secondary bedrooms are kid-friendly. If you're selling to older buyers, stage it in a way that makes it look easy to maintain. This could mean decluttering and simplifying the space, adding plenty of storage, or choosing low-maintenance finishes. No matter who you're selling to, it's important to make sure your home is staged in a way that makes it look its best.
Ready to get started?
Do you have a home in gorgeous Studio City that you are looking to sell? Staging your space using these trends is a great way to make your property more appealing to potential buyers and get some fantastic offers before you know it. If you want to learn more about getting top-dollar offers, reach out to local real estate agent
Danielle Peretz
for expert guidance every step of the way.
Danielle
has over 20 years of experience living and working in the Studio City area and has received several awards for her successes in Calabasas and Studio City real estate. Let her be your guide to making your home stand out.

*Header photo courtesy of Shutterstock