Calabasas luxury real estate has long been regarded as one of the most competitive and coveted markets in the United States. This A-list zip code is known for its world-class real estate with high-end amenities and appealing architecture. If you're an owner of a house for sale in Calabasas, you might not be too worried about the effort it's going to take to sell your home. Calabasas luxury real estate has been a hot commodity for the better part of a century and there are always going to be interested buyers.


But even in today's seller's market, selling a home is a complicated process. Luxury real estate is a large investment, and selling it to maximize your returns entails a lot of little details. When it comes to real estate, the definition of luxury changes very quickly (think the popularity of conversation pits in the 70s versus now). Sometimes, even houses for sale in Calabasas need a little boost before going to market. Luckily, these remodels don't have to be complicated or extremely labor-intensive. With the right strategy, you'll be able to capitalize on these methods to revamp your Calabasas luxury real estate without stress.
Ask your agent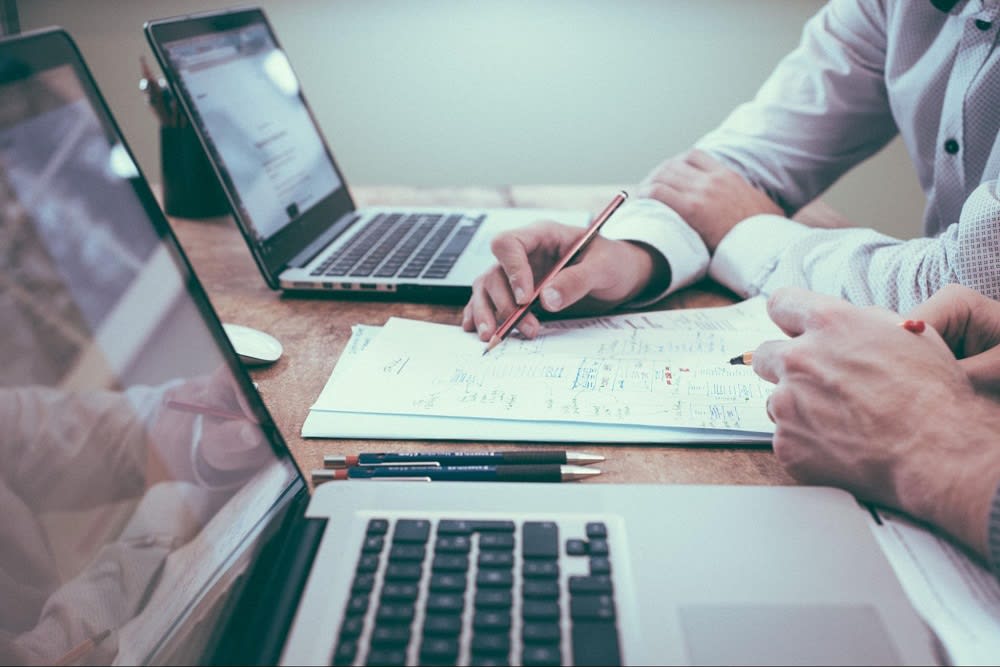 Source: Unsplash
It's natural to assume that any money you put into remodeling a home is going to
come back
to you when you sell it, but that's not necessarily true. A lot of times, remodels and renovations are not only to enhance profit but to make sure the home sells at all. Home sales can tank when a house that needs work sits on the market and then needs to be taken off and renovated, thus requiring the process to begin anew. Furthermore, every market is different and will reward different types of renovation. The best place to start is with an experienced agent who knows Calabasas luxury real estate. They will be educated on what aspects and amenities buyers in the area desire, ensuring
you're not losing money on renovations
that aren't going to help you in the first place or trying to sell a home that is going to move slowly.
Refreshing vs remodel
Houses for sale in Calabasas are already built with very high quality in mind, so sellers often will not have to do a huge remodel in order to enhance their profitability. Consider whether a "refresh" is more appropriate for your home. A refresh begins with repairing the natural wear and tear that happens when living in a home: patching walls, touching up paint, regrouting tiles, and similar small improvements. After all the necessary repairs are made, a professional deep clean will restore the home to its newly built glory. This deep clean puts the emphasis on "deep." From the bottom of the pool to the top of the roof gutters, everything should be refurbished. A refresh is neither time-consuming nor labor-intensive, but it has a huge impact on how buyers view the home. It also pretty much guarantees to help the sale of your home, whereas large-scale renovations can be a bit of a gamble depending on your property.
Start in the kitchen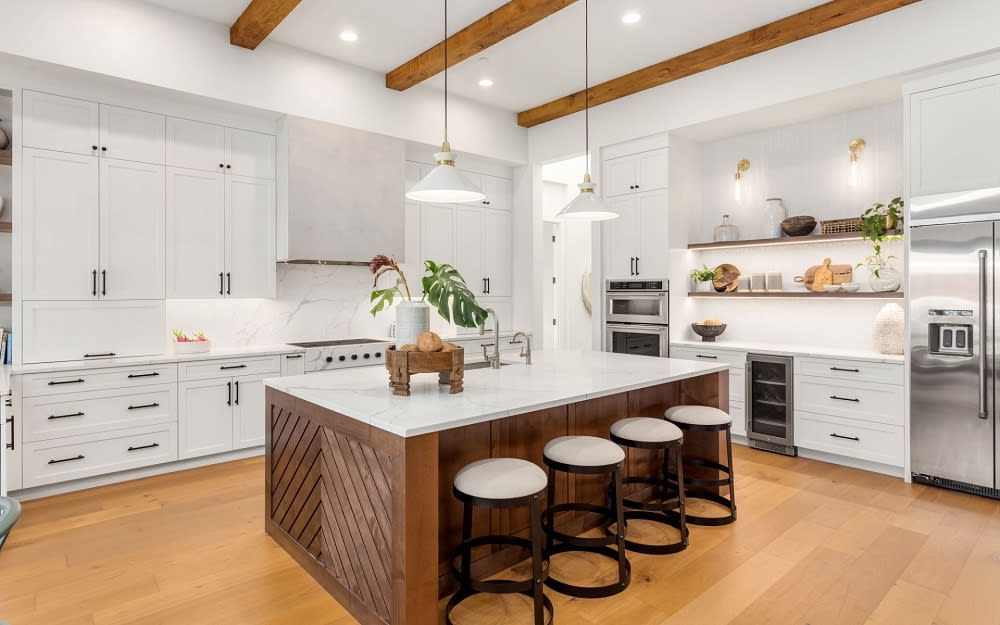 If you take anything from this article, let it be this: the kitchen is everything. Consequently, it's also one of the rooms in the house that falls out of fashion very quickly. The kitchen is likely the first room buyers will view when they walk into your home. It's also the heart of the house and has to function not only as a place to prepare food, but a gathering and recreational area. Long story short: people spend a lot of time in their kitchen. If you're going to do any kind of involved remodel, start here. Consider the cabinets first as they are the bulk of how a kitchen design presents itself. Look into what is
trendy
and update the appliances if you can. Nice, remodeled kitchens move houses. It's as simple as that.
Consider the extras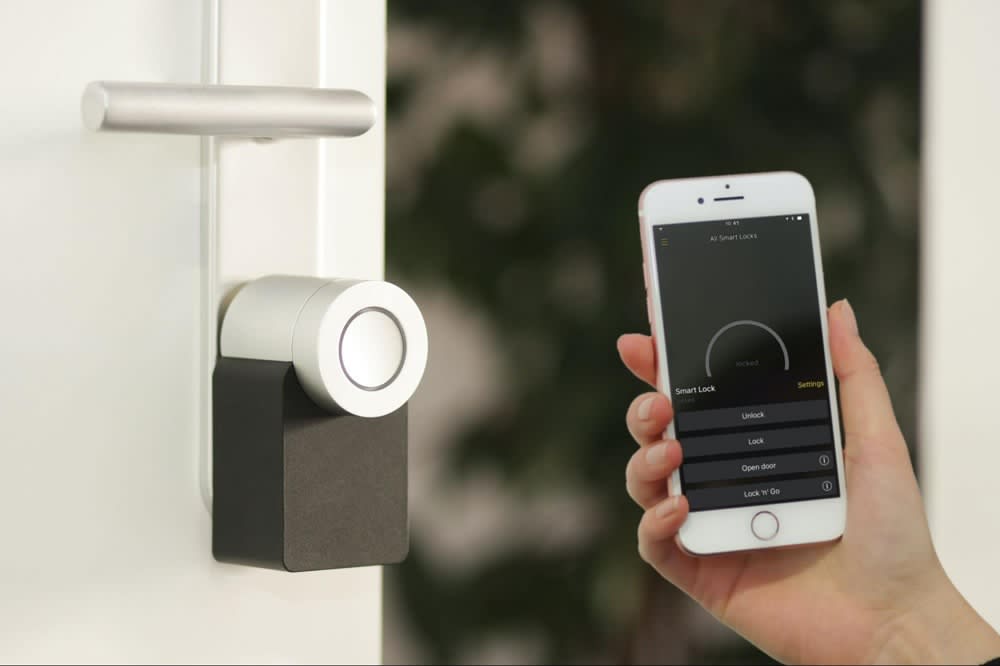 Source: Unsplash
When buyers view luxury real estate, they are often looking for amenities that are a grade above what the average house can offer. Many Calabasas homes already have these amenities when they are built​​—aspects like wine cellars and large pools. If your home already has the basics in top shape, consider adding in an opulent extra. A designated bar in the living room, heated flooring, and smart home integrations are all popular options.
Don't discount curb appeal
A home's first impression is its curb appeal. Cleaning up hedges, re-mulching flower beds, and planting new greenery makes a big impact on putting the house's best foot forward. Even regular upkeep like keeping the lawn mowed and the leaves blown matters. If the exterior facade of the house is displaying age, repainting or power washing the home is another update that can be made relatively quickly. Extend your project to the backyard as well. The current market favors homes that have an outdoor recreation and entertaining space.
Boring pays
Remodeling a home is only exciting when you plan on staying in it. When you're not going to be around to reap the rewards of an intensive remodel, it tends to be a burden on homeowners. The good news is that making updates that you won't be emotionally invested in is a great way to increase your returns. The most
profitable
remodeling projects are replacing windows, fencing, and wood flooring. While these projects do require you to make large-scale changes, they won't require you to get into the details of the design. They are updates that you can entrust to a professional and then forget about almost completely, whereas redesigning a kitchen will require you to dedicate mental energy to the final product.
Houses for sale in Calabasas already stand out. If you're in the process of selling one, a sharp agent and some easy remodeling projects may increase the potential of your sale immensely. Contact experienced agent
Danielle Peretz
today if you're looking for guidance on where to begin.

*Header source: Client's website